The Naomi Campbell of Ripes: '06 Langhe Tuo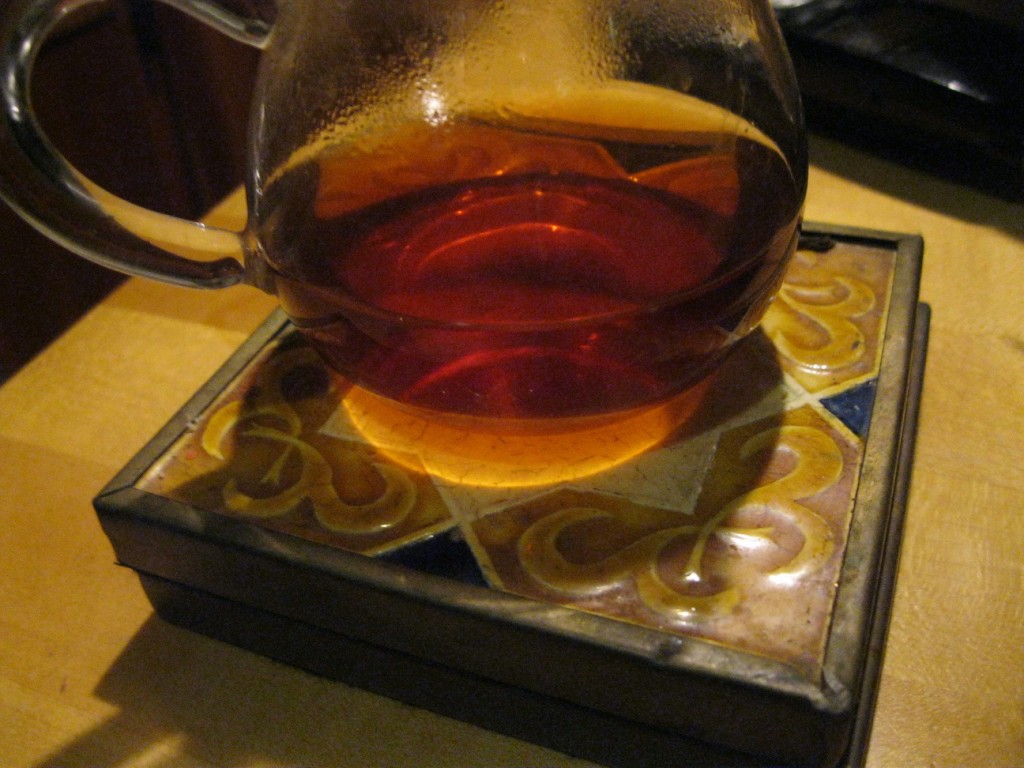 The '06 Langhe Tuo is lovely.  It consistently brews crystal clear with a dark red-black hue that is a true pleasure to look at, like Naomi Campbell.  Langhe productions are famous for their light fermentation style that gives rise to a very clean-tasting result.  For some reason, this seems to give rise to a chocolately result ranging from milk to baker's chocolate.  If this production underwent light "fermentation," then it is not evident to the Junky's palate nor does it possess any chocolate.
There is no doubt that from the time when I first acquired it two years ago to the present that the '06 Langhe Tuo's character has changed.  I remember noting anise and slight bit of humidity.  I now notice that the first few infusions are quite sweet with the pronounced camphor of last year settling into a more suffuse medicinal note– a strangely evocative sense of "am I drinking cough medicine" plays vaguely in your mind as you steal another glimpse of its pomegranate lustre and take another sip to ponder some more.  The humid note remains but this is not what I would consider remotely wet-stored, just has some humidity adding to the complexity of a darn ponderous creation.  The one constant is its beauty.  You remember Naomi Campbell don't you?  Just that pretty!
About infusing… I used 10g Langhe Tuo in a 150ml zisha teapot. About 10m after wake and rinse, started with 30s, then 2nd-3rd about 15s, then 5, before giving it a minute for the 5th-6th.  Each infusion brews crystal clear.